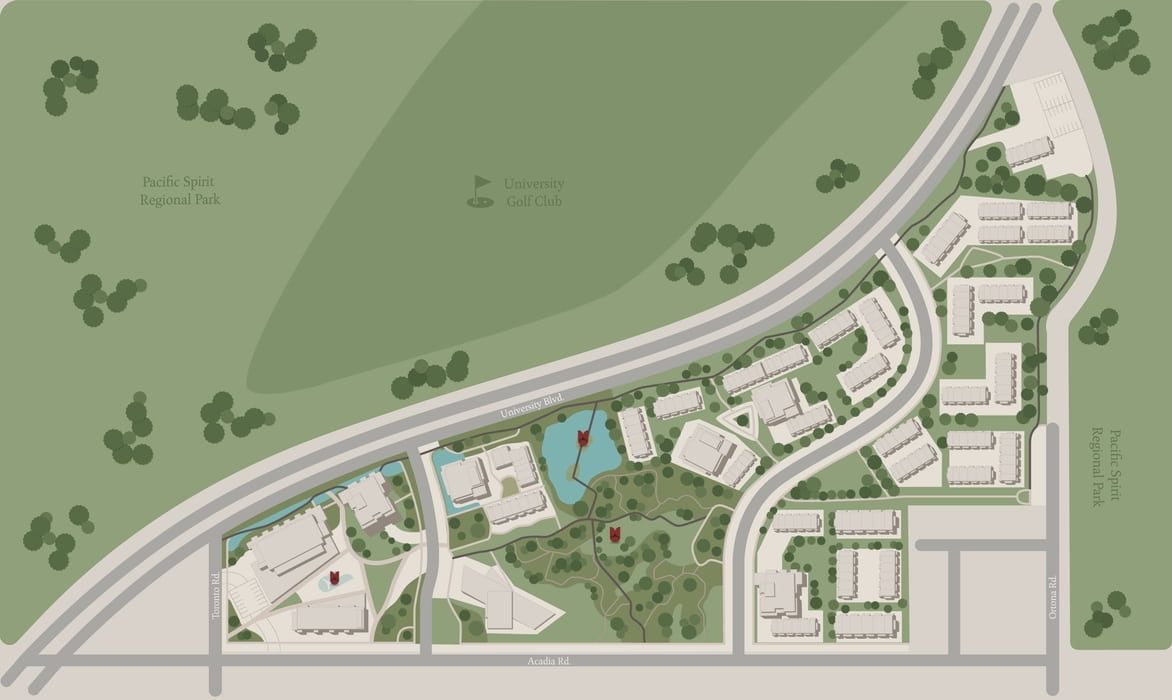 legend
Click on each building or the point of interest to learn more about the community.
masterplan
leləm̓ is a 21.44-acre masterplanned community set within the old-growth forests of Pacific Spirit Park. Click on each building or point of interest to learn more about the community.
Get Started
leləm̓ village
leləm̓ village grocery store and contemporary rental homes.
close
rental homes
By offering contemporary rental homes at leləm̓, we create a more inclusive community.
close
mixed-use residential & retail
Contemporary homes with street-level retail for ultimate convenience.
close
cedar walk by polygon
Situated next to a park with majestic mature trees and fresh green spaces, Polygon's Cedar Walk is the first concrete high-rise project at leləm̓. Surrounded by walking trails, gathering spaces, a retail plaza and more, these 1, 2 and 3 bedroom apartments and townhomes will offer an unparalleled blend of nature and contemporary living.
learn more
close
leləm̓ community centre & daycare
A proposed 15,000 sf community amenity building creates a meeting place and activity centre for the leləm̓ community, with gymnasium, fitness centre, 5,000sq of daycare and communal meeting rooms.
close
spirit water park
A splash of fun on a sunny day! Cool your toes and watch the children play.
close
leləm̓ plaza
A central gathering place in the heart of the community, drawing residents and visitors together.
close
the wetlands
At leləm̓, respect for the landscape and conservation of environmentally sensitive areas celebrates our connection to nature.
close
adventure park
What is life if not an adventure? A playground for the young and the young at heart.
close
forest park
More than 60 percent of the leləm̓ site is dedicated green space. leləm̓ Park encourages and inspires us to honour our deep-rooted connection to nature, as a way of life.
close