If you need a break from Vancouver city life or simply want to explore nature, head on to Pacific Spirit Park at UBC. Spirit Regional Park is one of Vancouver's most popular – and busiest – attractions, with over a million people visiting each year. Discover hundreds of acres of old, thriving rainforest with all sorts of things to do – from hiking to swimming to camping.
While Pacific Spirit Park is open from dawn to dusk, that's barely enough time to discover everything the park has to offer. We've included below some of the best things to do at UBC Spirit Regional Park so you can get the most out of your experience.
About the UBC Spirit Regional Park
Pacific Spirit Park at UBC was established in 1989 to preserve forested areas between UBC and Vancouver. Stretching from Point Grey Peninsula to the Vancouver border, it sits on traditional unceded lands belonging to the xʷməθkʷəy̓əm (Musqueam) First Nation. The whole park covers over 1,800 acres of land surrounding the UBC campus of which 85% is forested and around 200 acres are reserved for the UEL Ecological Reserves.
Spirit Regional Park is a hub of free outdoor recreational activities for all visitors. For those wanting to experience the temperate rainforests of the Pacific Northwest, the park is the perfect location – it's within a stone's throw of the city, but when you're inside, you feel one with nature. Check out the many evergreen trees (including Douglas Firs, Spruce, and Cedars), as well as the diverse local wildlife.
The park is also close to major Vancouver attractions such as the Museum of Anthropology, the UBC Botanical Garden, and Wreck Beach.
Best Activities at UBC Pacific Spirit Park
You're never short of things to do at this park, so long as you love the outdoors. Check out these 5 awesome things to do at UBC Spirit Regional Park.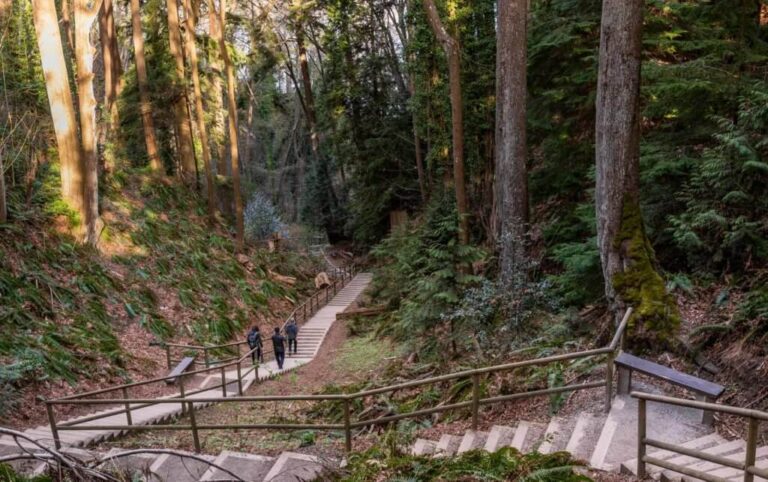 SOURCE: University of British Columbia
#1 – Pacific Spirit Park Trails
The trails are some of the most popular attractions at Spirit Regional Park. Over 70km of trails are available for hiking, horseback riding, and biking.
Off-leash trails
Good news, dog owners! Dogs are allowed at Pacific Spirit Park. There are over 70km of walking and riding trails available to the general public, and 90% of them are leash-optional. Owners will clearly be able to see markers on each trail, designating it as "leash optional," "leash required," and "no dogs allowed."
However, Metro Vancouver requests that dogs be kept out of streams to avoid harming the sensitive wildlife that lives there. Owners should also be mindful of coyotes and owls in the area. While walking, owners will find conveniently-located waste bag stations and red "poop bins," where they can deposit their dog's waste.
You can find the leash requirement trail map on the Pacific Spirit Regional Park website.
Running trails
Spirit Regional Park has an extensive trail network that spans over 70km. Many of these trails are rated for beginners, with little elevation or other technical aspects. Plan your route ahead of time and stick to the paths so you don't accidentally get lost.
It's also important to remember that some paths are shared, so you may have to look out for bikers, dogs, and horseback riders.
Biking Trails
Park visitors can ride their bikes on most trails in the park – there are 37.1km of trails available to bikers. Plenty of these paths are made of wide gravel, which is suitable for most bikes. Double-check the Pacific Spirit Park Trail Map to see which trails are shared and which are limited to hikers/runners only.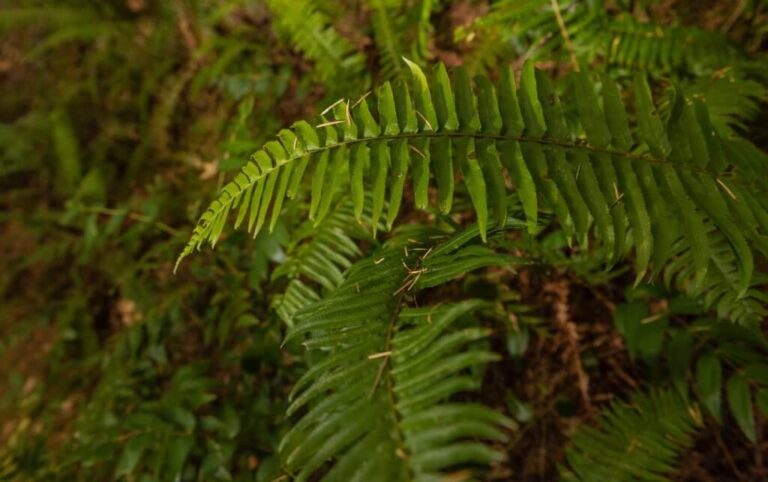 SOURCE: University of British Columbia
#2 – Gardens at Spirit Regional Park
Besides the natural forests, you can also immerse yourself in the different gardens found in the area. Visit rose gardens, Japanese rock gardens, botanical gardens, and lush canopy walks.
The best places to visit are the Nitobe Memorial Garden, the UBC Botanical Garden, and the Greenheart Tree Walk.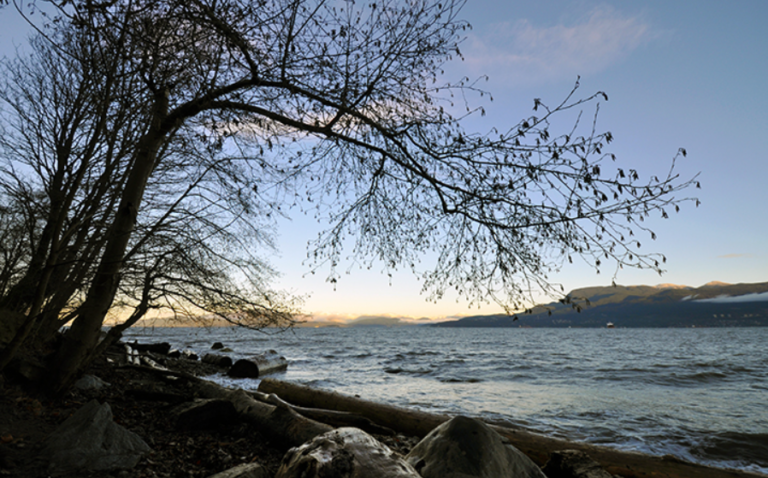 SOURCE: Metro Vancouver
#3 – Pacific Spirit Park Beach
Pacific Spirit Park meets the open water on three different sides, so you have many options if you want some sun and sea. Acadia Beach is the easiest to access (just a short walk from Spanish Banks), making it one of the more popular destinations. Tower Beach is slightly more isolated.
Wreck Beach, another popular spot, is accessible via Trail 6 – although please note that this area is clothing-optional.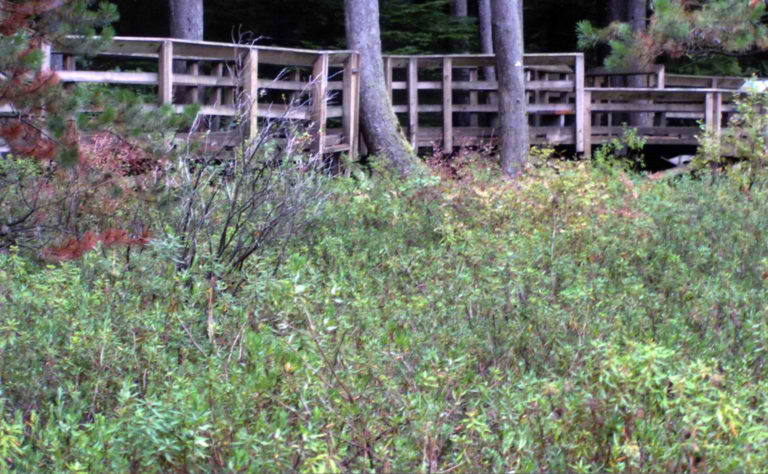 SOURCE: Camosun Bog Restoration Group
#4 – Camosun Bog
xʷməm̓qʷe:m (Camosun Bog) is a fantastic ecosystem located within Spirit Regional Park. Human-made infill and drainage nearly ruined the bog, but the Camosun Bog Restoration Group has worked hard to reverse the damage since 1995.
The bog used to be a source of food, medicine, and raw resources for the Musqueam people. These days, the bog is surrounded by a 300m boardwalk to protect the sensitive sphagnum moss that grows along the banks. Visitors can walk along the path and read the signs that provide information about the bog plants.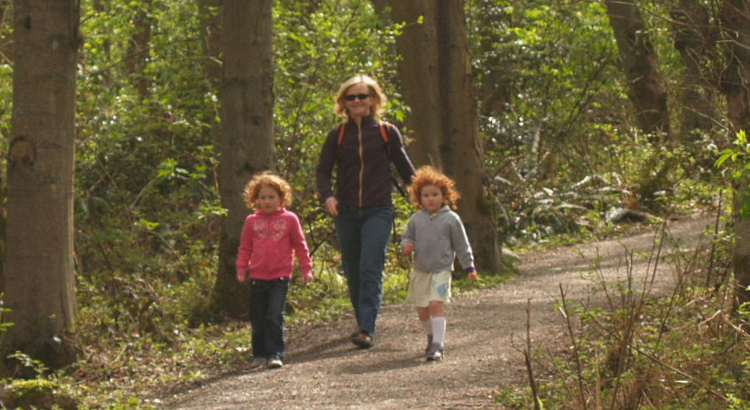 SOURCE: Pacific Spirit Park Society
#5 – Family Day at Pacific Spirit Park
Spend a day with your family at Pacific Spirit Park on Family Day! This seasonal event is a great opportunity for a day of fun and games with your loved ones – whether you're trying something new or coming back to old favourite activities.
Kick things off with sports at the Wesbrook Community Centre. There's badminton and basketball, with a maximum of six family members per group (including one adult guardian). Then you can channel your inner creative side at the Drop-In Arts and Crafts event held afterwards.
If you'd rather play outdoors, Collings Field and UNA Community Field are open all day for you to play catch, tag, or football, or simply run around and enjoy the fresh air. Moreover, teach your kids about nature on the Family EcoWalk where they can learn about signs of animals or seasonal changes. There's even a scavenger hunt for nature items.
Of course, don't forget to clean up at the end of the day – everyone should work together to maintain Pacific Spirit Park.
More Info About Pacific Spirit Park
There is drinking water available at the Park Centre on 16th Ave.
The parking lot along 16th Ave. has two electric vehicle charging stations, where you can power up your cars for free.
For those who want to eat outdoors, there is a picnic area at Acadia Beach. Swimming is permitted but beachgoers should know there are no lifeguards on duty.
Camping is not allowed at Spirit Regional Park.
Exploring leləm̓ village
leləm̓ village is a Masterplanned Community offering apartments at UBC and located in Spirit Regional Park. The village is intended to encourage a relationship with nature and the community, reminding its residents that life is interconnected. Designed using the traditional Musqueam principles of inclusivity and respect, leləm̓ shows you what "home" truly is. Live your life to the fullest in Vancouver's most open, welcoming community.