Sweeping along the West Point Grey Neighbourhood of Vancouver, Spanish Banks Beach is a mecca for skimboarders and kitesurfers alike. The banks are one of the city's most stunning and iconic beaches, sitting on the shores of English Bay. At low tide, with the sand stretching further into the bay, it becomes a popular playground for families with young children.
Sectioned into three distinct areas, Spanish Banks Vancouver has something for everyone, from dog off-leash areas to quiet, intimate areas for a BBQ. So come down for some sun, surf, and sea – and some of the best activities in the city.
Vancouver's Paradise for Skimboarding and Kite Surfing
In June of 1792, English Royal Navy officer George Vancouver met with Spanish Commander Cayetano Valdés and officer Dionisio Galiano. Vancouver's maps did not portray the banks area, but Galiano's charts did. Because of this, the Hudson's Bay Company named the area 'Spanish Banks.'
Grassy fields transition into sandy shores, making the beach popular for gatherings, picnics, and leisure sports. However, there are two extremely popular activities you'll find at Spanish Banks Vancouver.
Skimboarding and kiting in Vancouver are trendy activities for both locals and tourists. Windy days at low tide are the best times to go kite surfing, especially for first-timers. Meanwhile, the shallow pools along the east bank are perfect for skimboarders.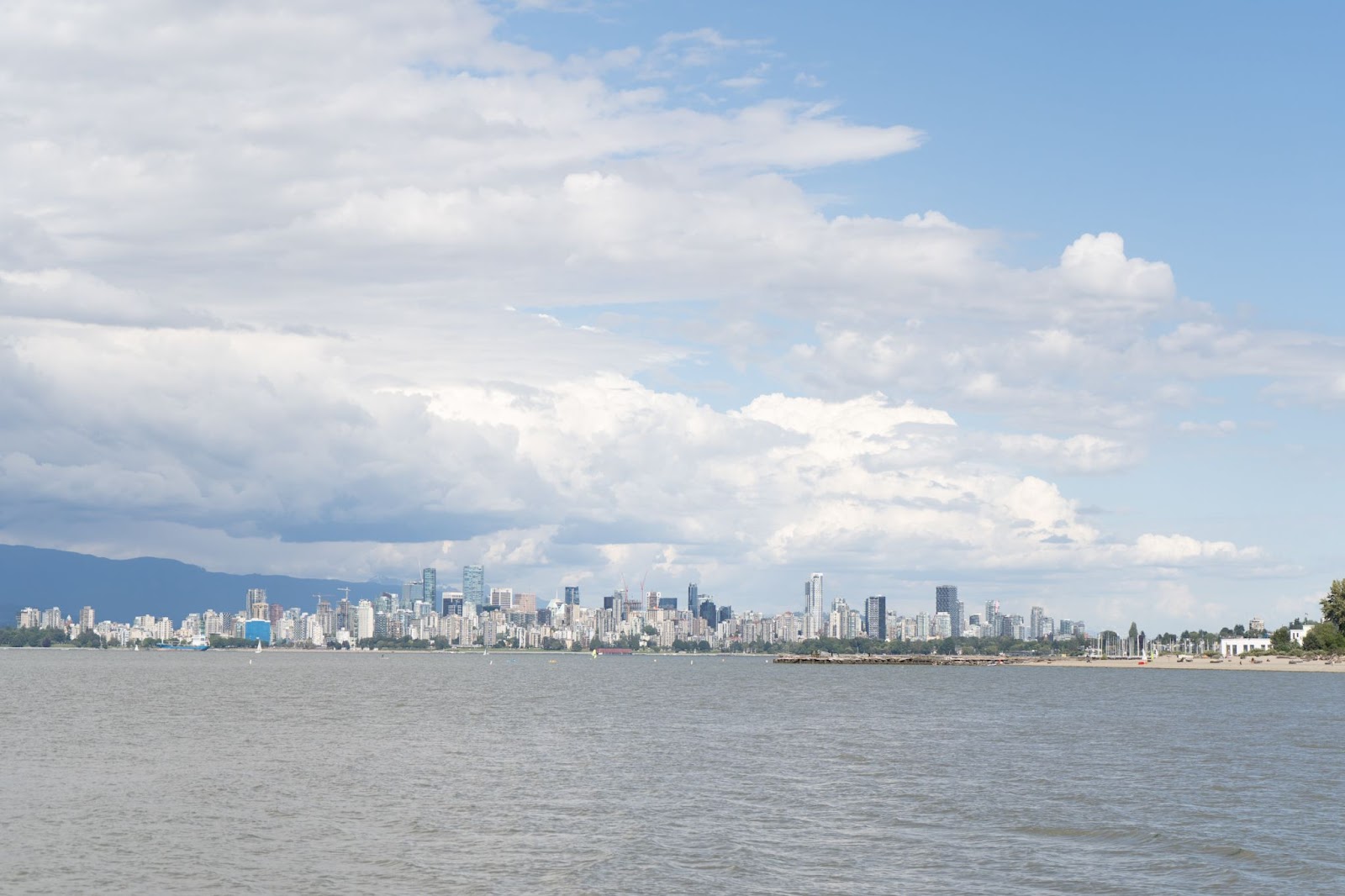 Photo by Taylor Mortin on Unsplash
Three Sections of Spanish Banks Beach
Spanish Banks Beach is just one bank, but it's separated into three sections – East, West, and Extension. Each has its own distinct features and is chock-full of activities, even beyond kiting and skimboarding.
Spanish Banks East
The Spanish Banks East section of the beach is the closest to the University of British Columbia and Pacific Spirit Park. It's also the busiest section of the beach, since it plays host to the UBC Surf Club alongside other recreation facilities.
The East section features eight volleyball courts that are free to use, but are first come, first served. For those who want a more leisurely experience, barbeques are permitted and there are picnic tables around the area. You can also purchase food from nearby concessionaires.
The highlight of Spanish Banks East is the shallow pools and small waves – making the area perfect for skimboarding. Beginners and enthusiasts alike can board and pull off tricks, spins, and turns to their hearts' content.
Lifeguards are on duty from Victoria Day (late May) to Labour Day (early September), for anyone interested in swimming. The beach even has water wheelchairs for accessibility.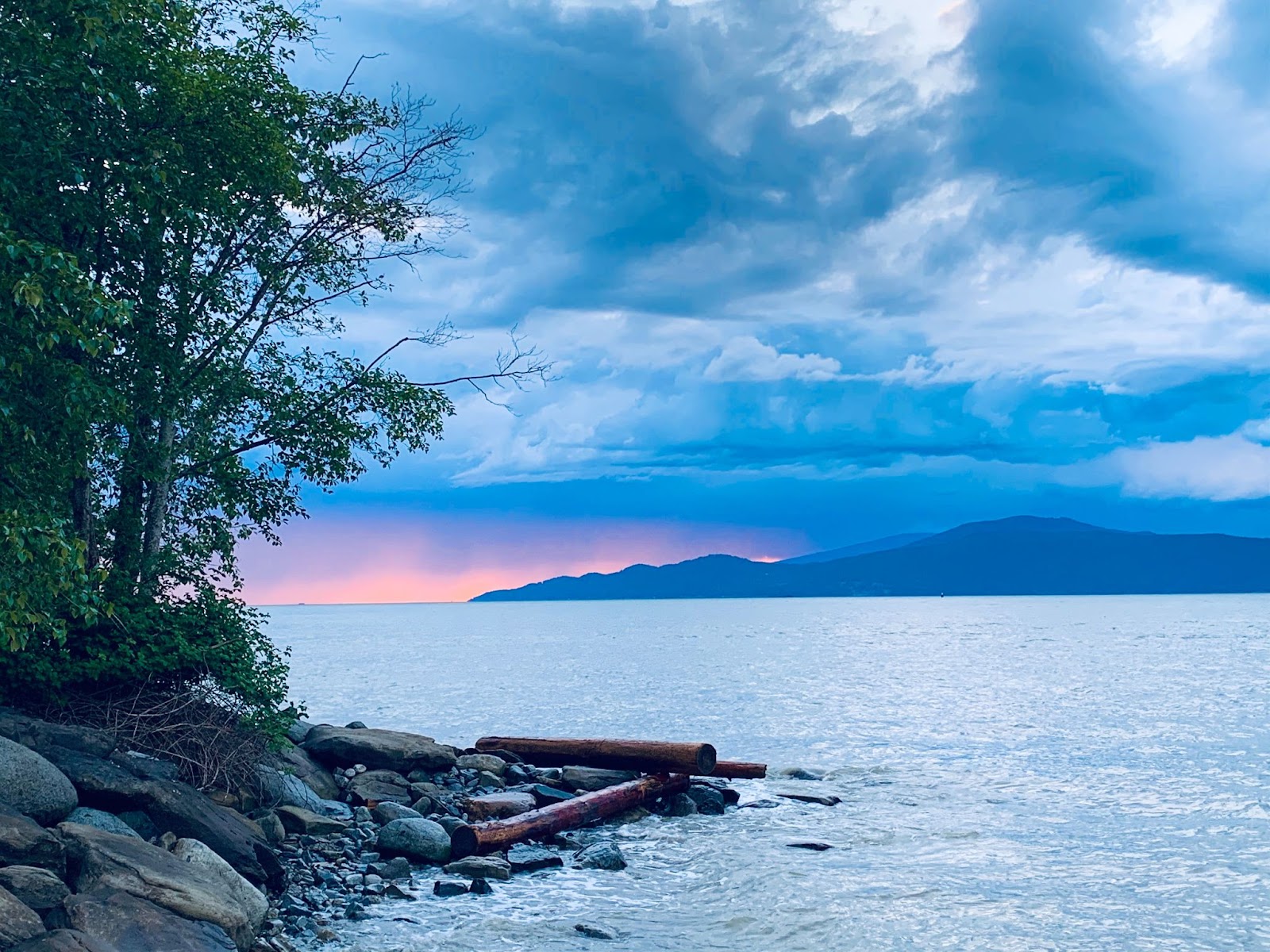 Photo by Dustan Woodhouse on Unsplash
Spanish Banks West
Located near Kitsilano, Spanish Banks West is the calmer section of the beachfront. This is a designated "quiet beach," meaning amplified sound is not allowed anywhere in the West area. There are still volleyball courts, though, and a concession area for beachgoers alongside picnic tables.
For dog owners, there is a dedicated off-leash area 200m west of the buildings. Just be mindful of your dog, especially around other pets and people!
Just like the East section, Spanish Banks West has lifeguards on duty from late May to early September, and has water wheelchairs available.
Spanish Banks Extension
The last section of Spanish Banks Beach is the Spanish Banks Extension. This area is the furthest to the west, and sits adjacent to Jericho Beach. Unlike Jericho Beach, however, the Extension area permits barbecues along the beach. It's also a designated off-leash area for dogs.
Locals and tourists who want to experience kiteboarding should troop here – this is Spanish Banks' kiteboarding launch zone. Lots of people come to the Extension section to spectate the kitesurfing Vancouver, or try it for themselves.
The Spanish Banks Extension also marks the end of the famous Vancouver Seawall.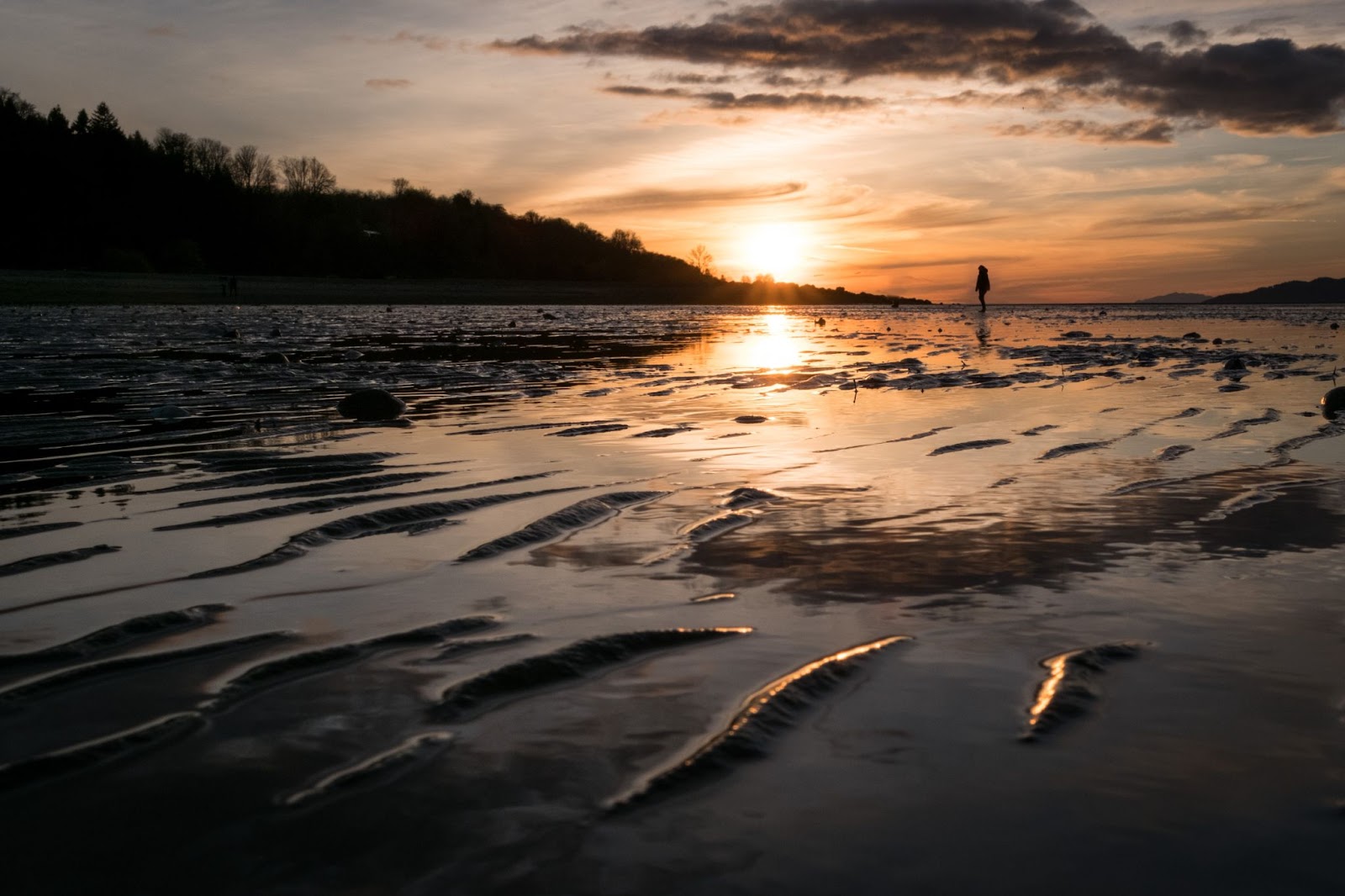 Photo by Spencer Watson on Unsplash
Tips to Enjoy Spanish Banks Beach
If you enjoy cycling or running, check out the trail that connects the different beaches along the waterfront – including Spanish Banks, Locarno, and Jericho. On the other hand, if you'd prefer to sit still and enjoy the sun and sea breeze, wait until low tide. The sand looks like it stretches out for miles (and it's perfect to make sandcastles, too!).
Swimming isn't one of the more popular activities at Spanish Banks, but if you do want to swim, make sure to check the tide levels and E. Coli counts. Also, the Pacific Ocean around Vancouver tends to be cold even in the summer, so wait for a sunny day and go while the tide is coming in!
Meanwhile, if you want to bring your furry friend, you'll need a dog license. And mind that your dog doesn't dig or bark – that's not permitted!
Visitors should know that fishing and harvesting molluscs are not permitted anywhere along the beach.
Explore More in Vancouver
Besides the beaches – and there are others besides Spanish Banks – there's a lot to explore in Vancouver! Golf enthusiasts will love checking out the UBC Golf Course, while nature lovers can walk along the trails in Pacific Spirit Park. Those interested in First Nations culture and history can drop by the UBC Museum of Anthropology.
Want to stay for a longer time so you can see all of Vancouver? There are apartments for rent at UBC that you can check out. The leləm̓ community at UBC welcomes anyone and everyone who wants to connect with nature and culture. Feel right at home in leləm̓ village – then go out and see what Vancouver has to offer.