The University of British Columbia is an avian enthusiast's dream, with a plethora of bird species available to observe and learn about. The area has diverse bird populations across different habitats, letting birdwatchers see everything from gulls to herons.
Flying critter fanatic? Wild about winged wildlife? Here are the best birdwatching spots around UBC.
Jericho Beach Park
Jericho Beach Park is a popular destination for birdwatching near UBC. The park sits near the mouth of the Fraser River and offers spectacular views of both freshwater and saltwater feathered species in abundance.
Birdwatchers have recorded over 200 species of birds in the park throughout the year. During migration season, visitors will likely see flocks of sea ducks, shorebirds, and gulls – all of which have come from far away to feed in the tidal flats in Vancouver.
Meanwhile, during the warmer months, birdwatchers can spot raptors such as bald eagles cruising over the waves.
To get the best birdwatching experience, bring a pair of binoculars and arrive in the early morning or late afternoon to catch peak bird activity.
Sword Fern Trail
Sword Fern is an excellent birdwatching trail for people in the Vancouver area. The trail crosses through various habitats, from meadows to coastal wetlands, allowing visitors to observe some of British Columbia's most diverse species.
Some common birds to spot along the trail include Northern Flickers, Black Oystercatchers, and Great Blue Herons.
Beginner birders and curious visitors can take advantage of UBC's guided birdwatching tours led by experts. These professional birdwatchers will provide valuable insight into the different species and their habits.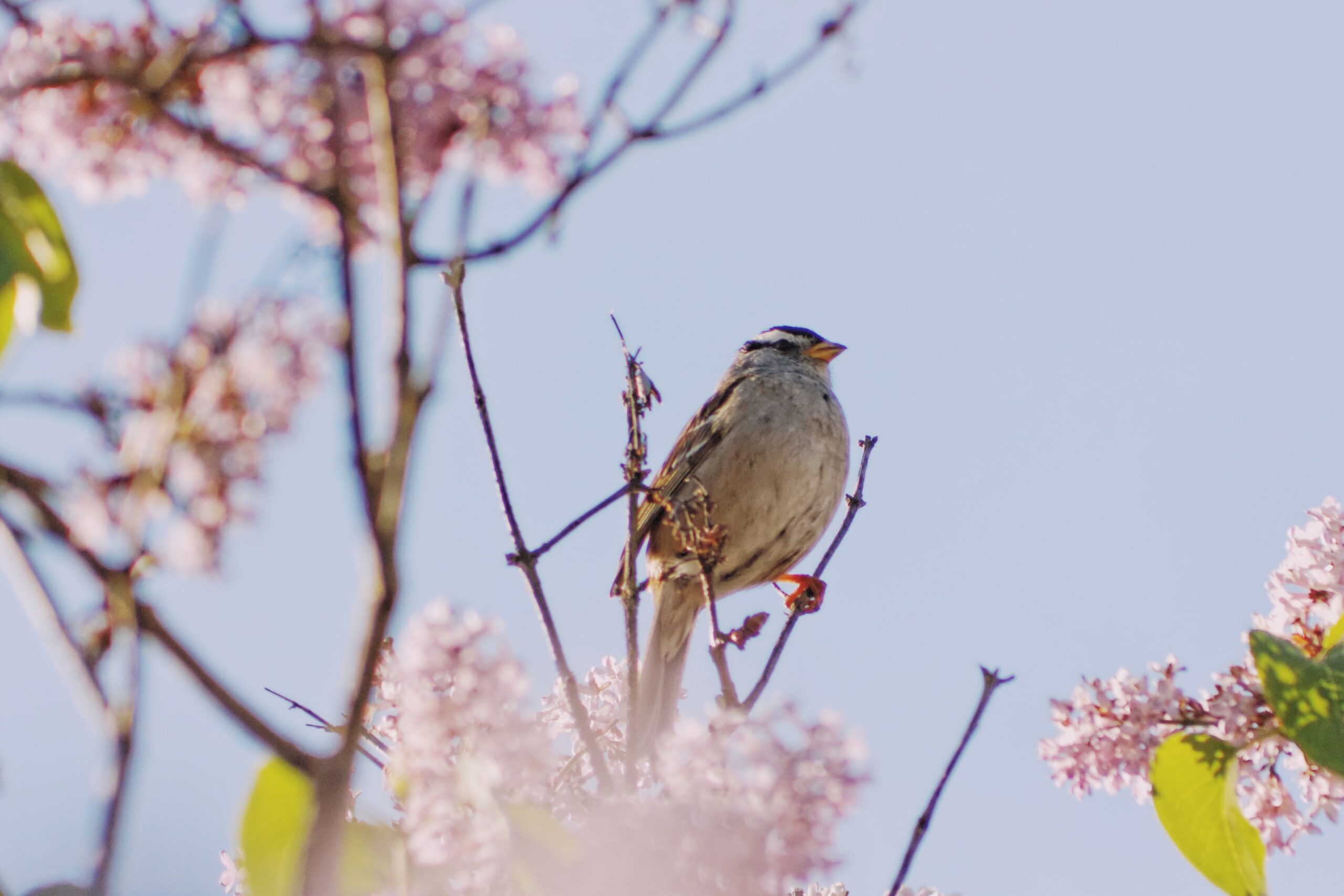 UBC Botanical Garden
All year long, birdwatchers can find a paradise for avian observation at the UBC Botanical Garden. Its picturesque grounds shelter many different species, whether you're looking for hummingbirds or waterfowl.
In summer, explore the meadows to search for woodpeckers, owls, and warblers. There will also be ducks and geese flying along their migratory path. Then in autumn, stick near the garden's abundant fruit trees and shrubs that attract plenty of avian activity.
Winter birding is also popular, since you can find snowy owls and pine siskins in their natural habitat.
The Botanical Garden offers an online bird identification guide for visitors to learn about the species seen around the area. You can also participate in bird count days to track migration.
Cecil Green Park
The park sits in the centre of the UBC campus, but it's still a fantastic place to go birdwatching and photograph winged wildlife. Cecil Green Park features large open lawns and mature trees, which attract plenty of birds throughout the year.
Over 100 species of birds call the park their home, from waterfowl to raptors. In spring, migration season allows birdwatchers to see glimpses of warblers, vireos, thrushes, and tanagers.
Besides the birding opportunities, Cecil Green Park offers a chance to enjoy UBC's beautiful landscapes and outdoor activities – including the famous Festival of Lights.
UBC Farm
The UBC Farm is the quintessential birdwatching destination. This 24-hectare farm features unique habitats for different species that birding enthusiasts can observe – and that diversity makes visiting the farm a rewarding experience.
There are birds galore at the UBC Farm. Birdwatchers can spot small creatures such as chickadees, nuthatches, and sparrows, all the way to larger birds like raptors and herons. Take the time to explore the different areas from creekside forests to fields, all of which provide an opportunity to spot avian activity.
The UBC Farm also features birding trails to various hotspots, and picnic tables or benches for more casual viewers. And there are bird-banding opportunities to better understand the local avian population.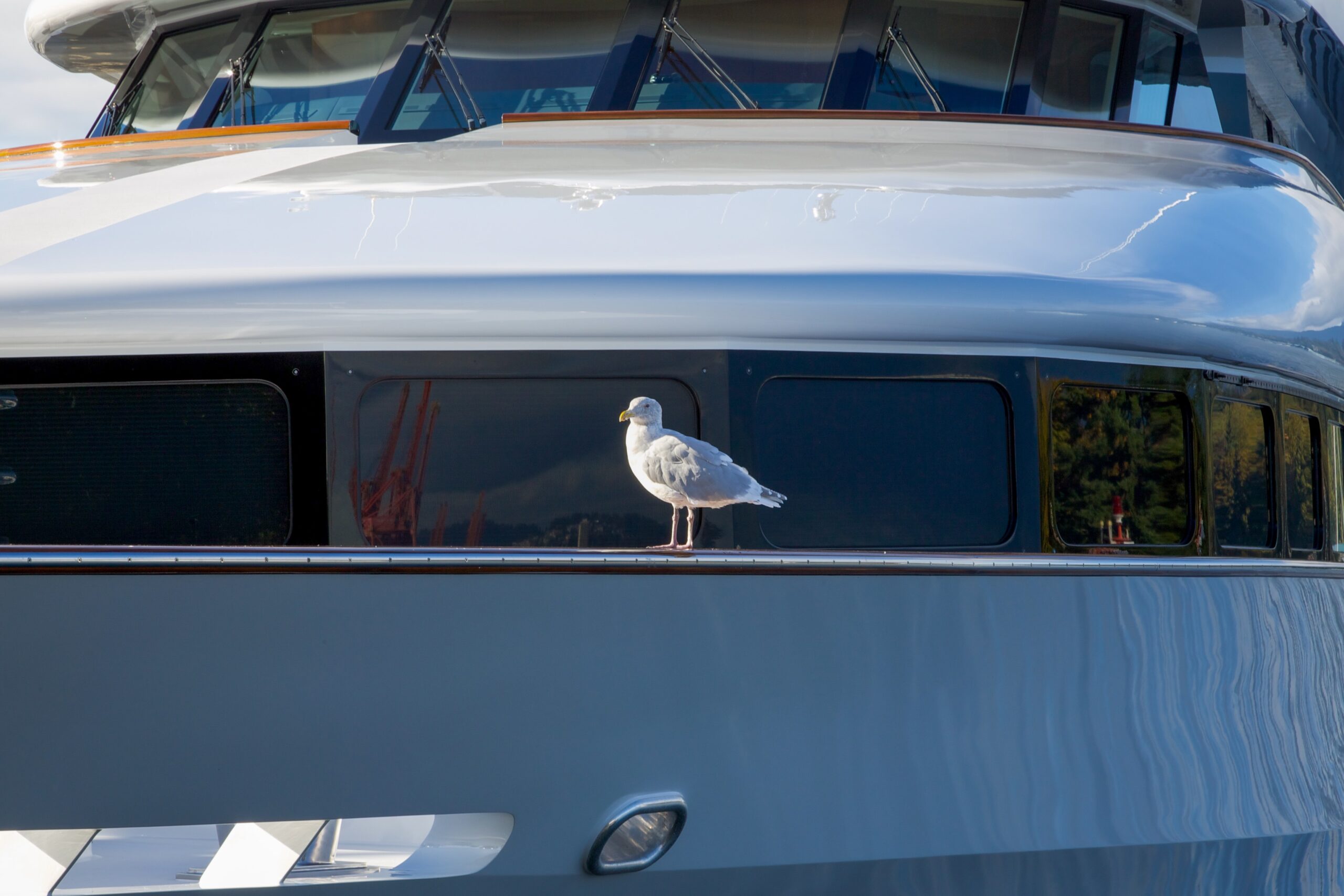 Photo by Jake Bergen on Unsplash
Must-Have Equipment for Birdwatching
Birdwatchers coming to UBC are encouraged to have the proper equipment to make the most out of their experience. Some essentials include:
Hard-wearing clothing (e.g. hat, waterproof boots)
Binoculars or spotting scope
A field guide
Bird identification app
First aid kit
Flashlight
Insect repellent
Sunscreen
Enthusiasts should also bring a birdwatching journal to keep track of sightings and other notes while observing avian activity.
Discover More Around UBC
There's more to the UBC campus and its surroundings than birdwatching, although avian observation can easily take up hours of your time. If you're interested in exploring more of UBC, though, check out Jericho Beach or the Museum of Anthropology.
And of course, discover lelem living at lelem village UBC. Live in a master-planned community designed based on Musqueam principles and culture, where you can understand what "home" truly means.