Strap on your sense of adventure as you explore the University of British Columbia and its surrounding area. There's plenty to see and do around UBC, from riverside paths to museums – and bike trails!
A lot of the UBC bike trails are wide and hard-packed, making them perfect for cycling. Along the routes, you'll pass decades-old trees and lush growth, or even catch glimpses of the sea. So get your feet on the pedals and explore UBC with 3 of the best bike trails near leləm̓.
Douglas Fir Trail
LENGTH: 677m
The Douglas Fir trail stretches out near the UBC campus, near the Seven Sisters Trail – you'll find it 100m east of the roundabout. Cyclists describe it as "short but fun" as you go downhill through swathes of beautiful, old forest.
This trail is fairly easy to cycle through, although there is one area that's somewhat steep. But the single-track mountain biking trail has been extensively maintained and improved, so bikers can maximize the terrain while taking in stunning views.
Whether you're a beginner or expert, this winding trail through the forested grounds of UBC guarantees a unique biking experience for all.
Cleveland Trail
LENGTH: 10.0km
The Cleveland Trail biking route is both scenic and challenging, offering riders of all levels an enjoyable experience. The trail wanders along the south edge of the beautiful Pacific Spirit Park, moving through forested areas and offering views of the Georgia Basin.
This biking route features flat sections alongside climbs and descents that pass by gorgeous scenery. Bike along dirt roads and single-track trails for a thrill. If you need a break, pull up at one of the rest stops along the trail so you can refuel.
If you need to leave your bike for any reason, there is a bike rack at the trailhead.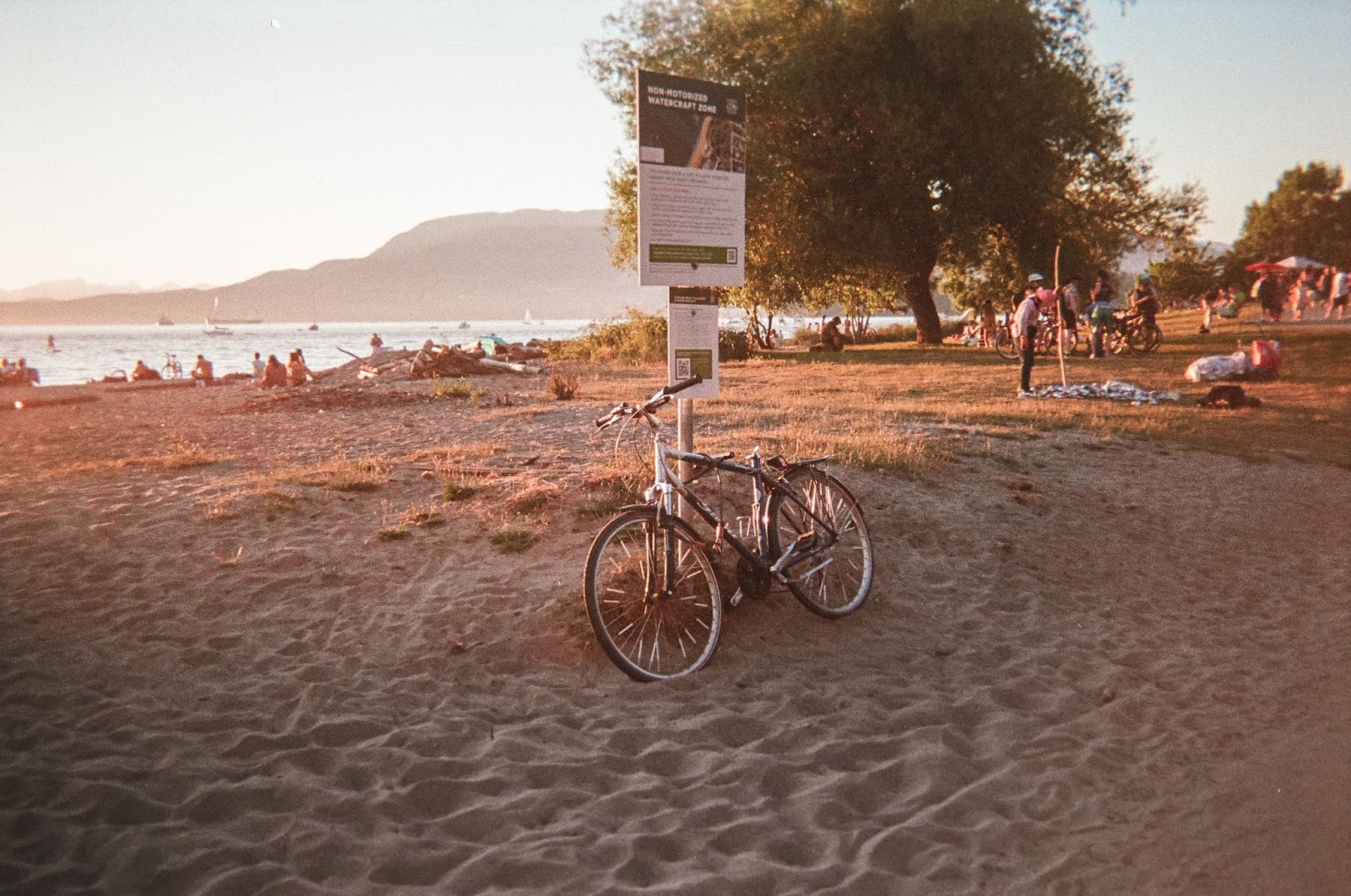 Photo by Alex Ramon on Unsplash
Jericho Beach–UBC–Pacific Spirit Regional Park
LENGTH: 7.0km
For those who want a unique biking experience, check out the Jericho Beach-Pacific Spirit Regional Park route at UBC. The route runs through the Endowment Lands, and provides outdoor enthusiasts with a fantastic cycling experience.
The 7-kilometre trail stretches from Jericho Beach, through Point Grey Road, and into Pacific Spirit Regional Park. Along the way, bikers pass lush rainforest and Instagrammable beachfront. It's mostly flat the whole way, so cyclists of all levels can take a ride.
More casual bikers can stop at several points throughout the route such as Musqueam Park, and enjoy views of the Georgia Strait.
What to Bring On a Bike Ride
UBC offers many bike trails for cycling enthusiasts to explore and enjoy the outdoors. Before embarking on a route, make sure to bring the correct equipment and supplies, such as:
Helmet
Water bottle
Repair kit
Sun protection
ID and cash
Bringing these essentials will ensure you are safe and comfortable throughout your trip.
The Bike Kitchen
This is UBC's community bike shop, which provides students and the wider community with an "accessible environment" where they can learn essential skills, including fixing bikes. Bike Kitchen is also a place to share resources, learn good cycling education, and engage in outreach and advocacy.
The shop believes in sustainability and responsible consumption, so they recycle and reuse bikes to keep them out of landfills and build bikes for their community programs.
Bike Kitchen started in 1999 as a project of the AMS Bike Co-op. It allows community members to learn to use tools to maintain, repair, and build bicycles. It also provides members with reliable, affordable bikes and parts. The idea is to make cycling more accessible and available to people throughout the Lower Mainland.
If you'd like to learn more about the mechanics of your bike in a safe and welcoming environment, The Bike Kitchen offers volunteer nights every Tuesday and Thursday!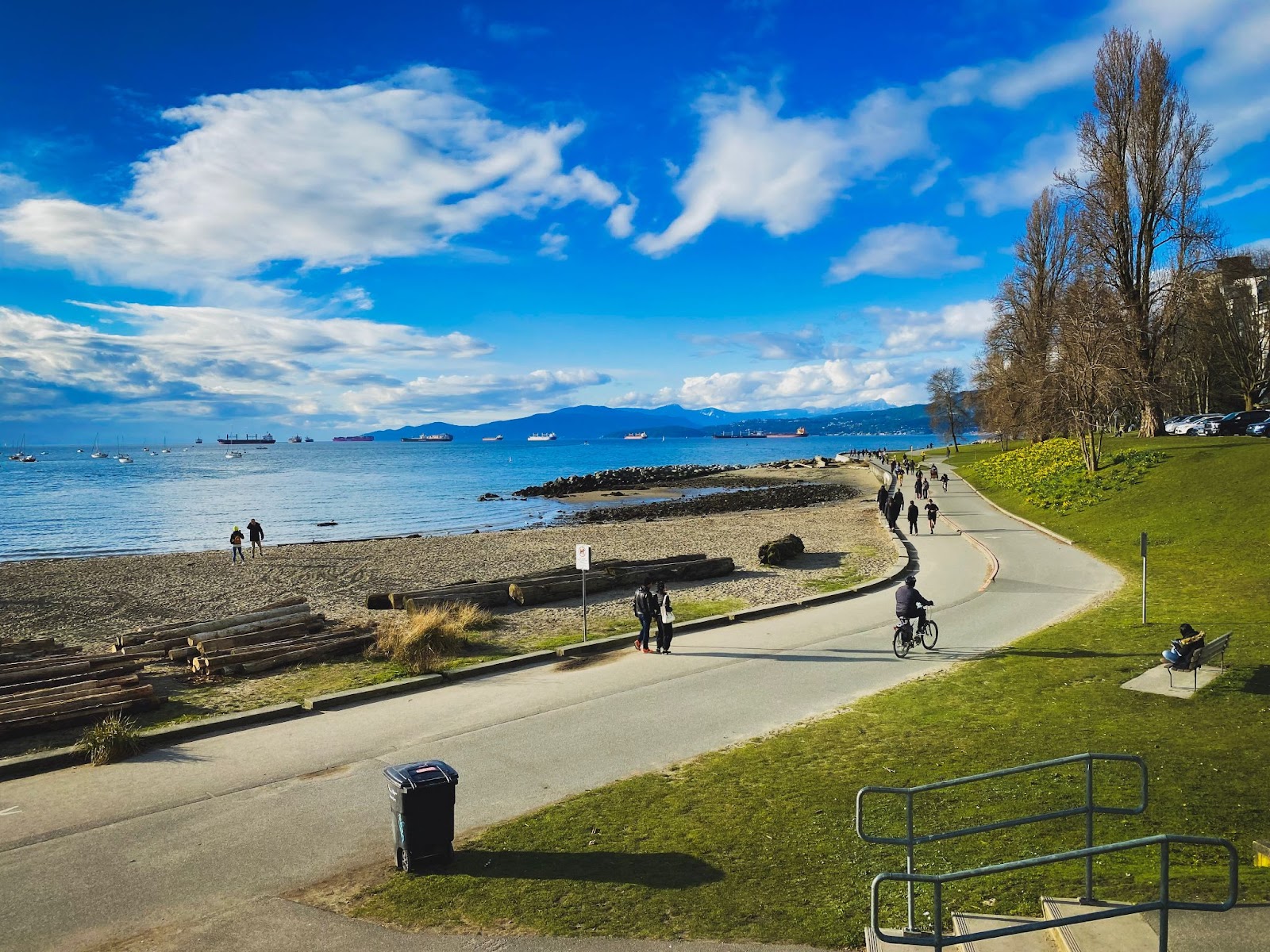 Photo by Peter Skaronis on Unsplash
Explore Beyond the Bike Trails
UBC and the surrounding areas have more to them than just bike trails. There's plenty to explore on and around the campus, from sports and recreation to cultural activities. Discover the wonders of Spirit Regional Park, or learn about history at the Museum of Anthropology. You can even head on down to Jericho Beach for a day of sun and shore.
And then there's leləm̓ UBC – a master-planned community with designs based on Musqueam principles and culture. Live amid a mix of green and urban spaces, with all the amenities you could need for comfort. Come to leləm̓ and learn what "home" truly means.